UNITED FOR HUMAN RIGHTS
PROMOTING DIGNITY & RESPECT FOR ALL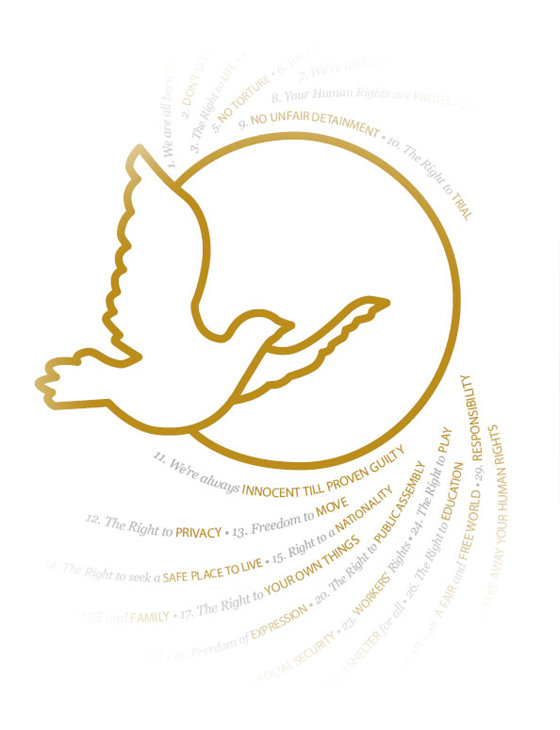 Life, liberty, security, freedom from slavery and servitude, freedom from torture and abuse, the right to equal treatment and to education, to citizenship and to full participation in the cultural and political lives of nations are just a few of the inalienable rights of Mankind outlined in the United Nations Universal Declaration of Human Rights.
But the protection of those basic human rights has been a complex and complicated issue in a world where cultural and political ideas conflict with those rights.
The support of the Churches of Scientology for the advancement and protection of human rights has been strengthened by the creation of a potent nonprofit organisation—United for Human Rights and its division, Youth for Human Rights International—which has published and distributed more than 60 million educational documents to inform people about their rights. Materials speak directly to young people in age-appropriate language to create a catalyst for student awareness and for activism.
The Church provides educators, students and human rights activists with tools to sow the seeds of a deeper understanding of the importance of human rights—and encourages citizens to demand their recognition.
United for Human Rights volunteers here in Africa bring a similar message of respect and understanding to schools, churches, community organisations, tribal leaders and government agencies to establish human rights educational initiatives, to advance human rights and to protect the dignity of all people.
"I wish to commend Youth for Human Rights International for their vision and purpose. Teaching youth about their human rights and responsibilities… and inspiring them to become advocates for tolerance and peace are essential for communities in South Africa and beyond her borders."
ARCHBISHOP EMERITUS DESMOND TUTU, SOUTH AFRICA